Description
*ONLY FITS MODELS WITH HEATED SEATS*  - For ones without heated seats, please see S-TECH 6 Switch System
*GAS AND DIESEL ARE NOW THE SAME UNIT*
BREAKER IS NOW INCLUDED AS STANDARD
The S-TECH Switch Systems™ 4 Switch System designed specifically for the Chevy Colorado & GMC Canyon allows for an OEM look while giving you the ability to control your accessories with a simple, reliable, and easy to install system. 
S-TECH Switch Systems™ are proudly engineered, developed, designed, manufactured and assembled in the USA. S-TECH was born trail riding at 10,000 feet at night for those who insist on the best lighting and a well-engineered and reliable switch system. Each unit is assembled in our Colorado manufacturing facility and 100% tested. It is only then that each unit is provided a unique serial number and includes a "BEST IN CLASS" buyer protection 5-year full replacement warranty. S-TECH delivers solutions to the challenges of off-roading while delivering safety, reliability, function and convenience. Our Made-in-the-USA injection molded, automotive grade ABS switch housing and TTO designed custom plug and play wire harness has the OEM "look" we all want in our vehicle accessories. The look and feel of the S-TECH Switch Systems are second to none.
Includes:
• One (1) Custom Chevrolet ABS Switch Housing
• Micro Mini LED Switches
• One (1) Power Control Module Box & Cover
• One Custom Plug and Play Wiring Harness
• One (1) Custom Powder Coated Bracket*
• Eight (8) Nylon HD Cable Ties 50# Tensile 7" Black
• Two (2) 1/4-20 x 3/4" Hex Cap Screws
• Two (2) 1/4-20 Nyloc Nuts
• Two (2) 6-32x3/4 Black Hex Set Screws
• Two (2) 6-32 304 Stainless Hex Keps Lock Nuts
• Fuse tap w/ 15 amp fuse
• Instructions and Link to Installation Video
• Made in the USA Sticker
• S-TECH Switch Systems Sticker
Recommended:
Customer Reviews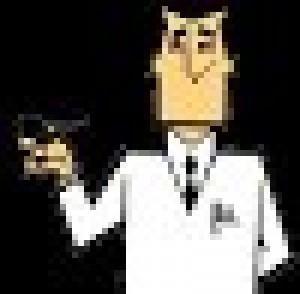 RC
06/03/2021
Rory C.

United States
Great system
Had everything I needed and more. Thanks
05/03/2021
William W.

United States
Almost a perfect system
I installed this system on a 2020 Colorado ZR2 with a 2.8 Duramax Diesel. The bracket that installs the relay box in the passenger side is easy to install with no drilling required. I love how this system is pretty much plug and play. When routing the harness into the cab I would suggest people use one of those flexible cable claw pickup tools. Cut a small X in the side of the rubber grommet that routes the main harness through the firewall (from the inside of the cab) and stick the grabber tool through into the engine bay. You can then tie a wire to it and pull that through as a guide. Once through, tie the other end of the wire to the connector for the harness and pull through. Be sure your routing is where you want it before pulling it though. Now the reason I have 4 stars rather than 5 is because of little things. The actual switch housing with the connectors on the back seems a bit archaic. I think that they should have used something with a lower profile. When the switch housing is set into the cubby there is little to no room for the connectors to seat up against the backside of the cubby and the housing doesn't sit very snug or even in the cubby. Additionally the breaker and low voltage disconnect have no mounting hardware or brackets in the diesel version due to you having to mount it on the passenger side. This would have been nice to have a complete kit without having to source your own hardware or mounting solutions. My breaker came in the mail with the mounting tab broken in several places. S-Tech was really cool and sent me a replacement breaker that was very well packaged free of charge. 5 stars on customer service! Overall this system looks amazing and is easy to install (given that you are capable of minor automotive electrical work). The best part is probably the fact that once you're done, all you have to do route power from your new circuit to whichever connector you want it switched at. Ground that new circuit (be it lights or whatever) and your done.
05/05/2020
Todd T.

United States
S-TECH 4 switch system
After talking with wyatt I went with the S-TECH. Installed in about 2 hours. Absolutely love it. Switches fit perfect in that unused cubby. I dont have alot of unused switches which is nice. Great product and amazing customer service. Thanks CCE! Will be ordering more soon.